Tel: +86-0755-32829861
Fax: +86-0755-32829861
E-mail: info@chondatech.com
E-mail: chondatech@gmail.com
Skype: chondatech






Digital

Power supply

(Digital Power) design is becoming more and more favor from all over the world. Research institutions IHS, points out that digital power system can be improved energy efficiency and reduce the overall material list (BOM) cost, so the application landscape is rapidly expanding, forecasts for 2014 global digital power market value to $3.3 billion, more will climb to $2018 in 11.8 billion; And during the same period, digital power supply chip sales will also by $650 million, jumped to $3.1 billion.

IHS said, compared to traditional analog power, digital

power supply

with lower manufacturing cost, integrated components, reduce carbon emissions and improve the power density and shorten the product manufacturing process etc, so the application range is gradually expanded, especially highly favoured by server and telecommunications market.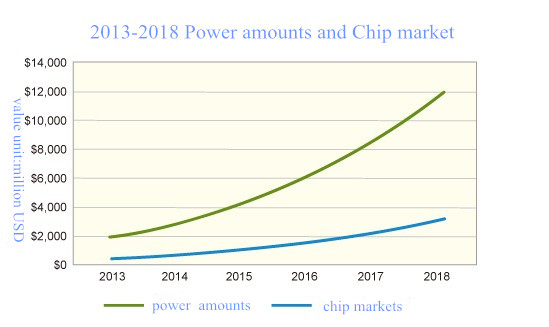 Focus on digital power unlimited opportunities, related components supplier is hard for business opportunities., according to IHS global digital power equipment market, with 10.3% of electricity market grab the top in 2013; Followed by Eltek and Emerson, respectively 9.1% and 8.8% market share.

From the above data, the current digital has not appeared the dominance of power market, competition is still fierce, the operator must be constantly innovative products, to have the chance to further widen the gap between rival. CHONDA TECH POWERalways focus the power industrial issue news and promote the research alibity to make more excellence products for all the old and new customers. Currently, the

100v-1000v

and 100v-2000v

high voltage power converters

is specially welcomed by the market. Thanks for your cooperation.